What We Do
We build great websites. We're seasoned in all aspects of website and web app production, but our specialty is client-side development. No clue what that is? No worries! Most of our family members couldn't tell you either. Client-side development involves the code that constructs the fabric of the sites you interact with. This code tells the web browser on your computer, tablet, or phone what the site should look like and how it should behave.
We love all aspects of crafting great sites and apps, but programming the user interface is where we shine.
How We Work
Every project's different, so we tailor our approach to what you need. Typically, we work in either a supporting role or in partnership.
Support
Do you have your A-squad assembled, but you're missing technical leadership? Or are you feeling the pressure of that looming deadline, and want some extra help getting your project completed on time? We provide support by acting as another member of your team. We integrate with your process and help you make improvements along the way.
See how we supported the building of The Reformation.
Partnership
If you need more general help, we partner with you to design, prototype, and build your site or application. We work with you to determine exactly where you need help, and structure our approach accordingly. This arrangement tends to require less involvement on your part, freeing you up to focus on other things.
See what we did for the Lily Sarah Grace Foundation.
If your project has a need that doesn't fit into one of these two roles, no problem! Your needs come first, and the way we work is always dependent on the project we're working on and the team we're working with. Send us a quick note and we'll help you explore your needs and outline how we might help!
Who We Are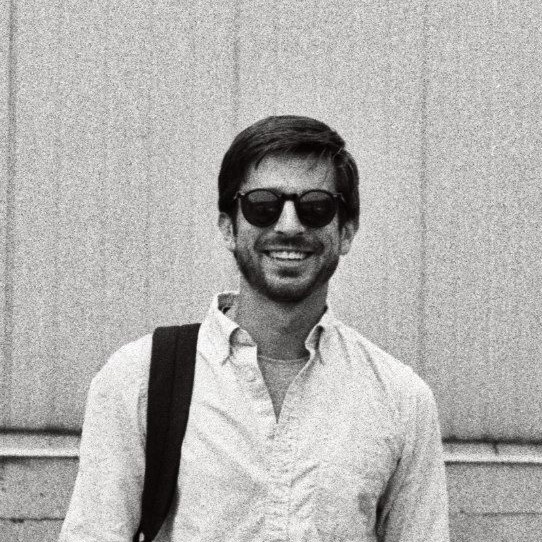 Adam Miller, Founding Developer
Adam created his first website in early 2000, and hasn't stopped developing for the web since then. He's led development on large-scale sites for clients such as Red Bull, GE, Mozilla, Beam Suntory, and Kashi. Before founding this fine company in 2013, Adam worked for The Barbarian Group and the Wikimedia Foundation. Adam lives in Pittsburgh with his girlfriend, son, and Gus the French Bulldog.